Southeastern Wisconsin's Best Airport Shuttle & Taxi Service
Going the Extra Mile! Airport shuttle Milwaukee and surrounding areas
AAA Airport Express & Taxi serves Milwaukee County, General Mitchell International Airport, Waukesha County, Timmerman Field, Racine County, Chicago Metro Area, O'Hare Airport, Midway Airport. Area or destination not listed here? Just Ask.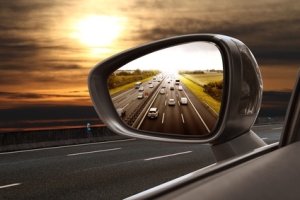 Our comfortable shuttle and car service provides transportation that covers the entire Southeastern Wisconsin and its surrounding areas. When you need door to door and local and airport transportation in Brookfield, Milwaukee, Waukesha, Germantown, Oak Creek, Franklin, Menomonee Falls, Wauwatosa and the surrounding area, we are simply a phone call away. We are the most reliable Milwaukee car service that will arrive at your door within 10 minutes of scheduled pick-up, providing safe, dependable drivers at a reasonable fare. Our drivers are professional, courteous and experienced.
Do you have a special occasion? An important client arriving who you need to impress? Time to spoil yourself or a special someone? AAA Airport Express & Taxi will fill your need. For parties of up to three people, a Lincoln Town Car with a highly professional driver may be a choice to consider.
Using AAA Airport Express & Taxi for Milwaukee Shuttle Airport or O'Hare is a winning option.
General Mitchell International Airport is named after United States Army Air Service General Billy Mitchell, who was raised in Milwaukee and is often regarded as the father of the United States Air Force. Along with being the primary airport for Milwaukee, Mitchell International has sometimes been described as Chicago's third airport, as many travelers in the suburbs north of Chicago use it instead of Chicago's O'Hare and Midway airports.It is also used by travellers throughout Wisconsin and Northern Illinois. An Amtrak railway station opened at the airport in 2005; the station is served by Amtrak's Hiawatha Service running between Chicago and Milwaukee several times daily. Since March 1941, the airport's weather station has been used as the official point for Milwaukee weather observations and records by the National Weather Service,whose area office is located in Sullivan.
Call us to schedule your next Milwaukee shuttle ride: 262-786-4444
Save
Save
Save